NAMM 2020: Announcing iRig Pro Duo I/O
Make the world your studio with new portable 2-channel audio/MIDI interface.
As a creator, you never know where inspiration may take you. Whether you're recording music, videos, podcasts, or other content, sometimes this leads you far from the studio. This is why we have created iRig Pro Duo I/O as the perfect travel companion, a 2-channel audio/MIDI interface packing everything you need to capture high-quality audio in an ultra-portable box.
iRig Pro Duo I/O is a 2-channel audio/MIDI interface with analog inputs to record microphones, guitar/bass, keyboards, synths, and more. You can freely connect multiple instruments to record an entire jam session on the fly with amazing sounding quality.
A sequel to IK's acclaimed iRig Pro Duo, the new iRig Pro Duo I/O features updated mic preamps with increased gain, as well as the addition of a USB-C cable to work with all of today's latest devices and new, dedicated PC drivers to ensure optimal performance on laptops and Surface tablets.
In addition, refined volume controls with level indicators for more convenient workflow and a new rubberized finish to better stand up to the road, offer the same standard of quality customers have enjoyed from IK's award-winning iRig Pro I/O single-channel interface.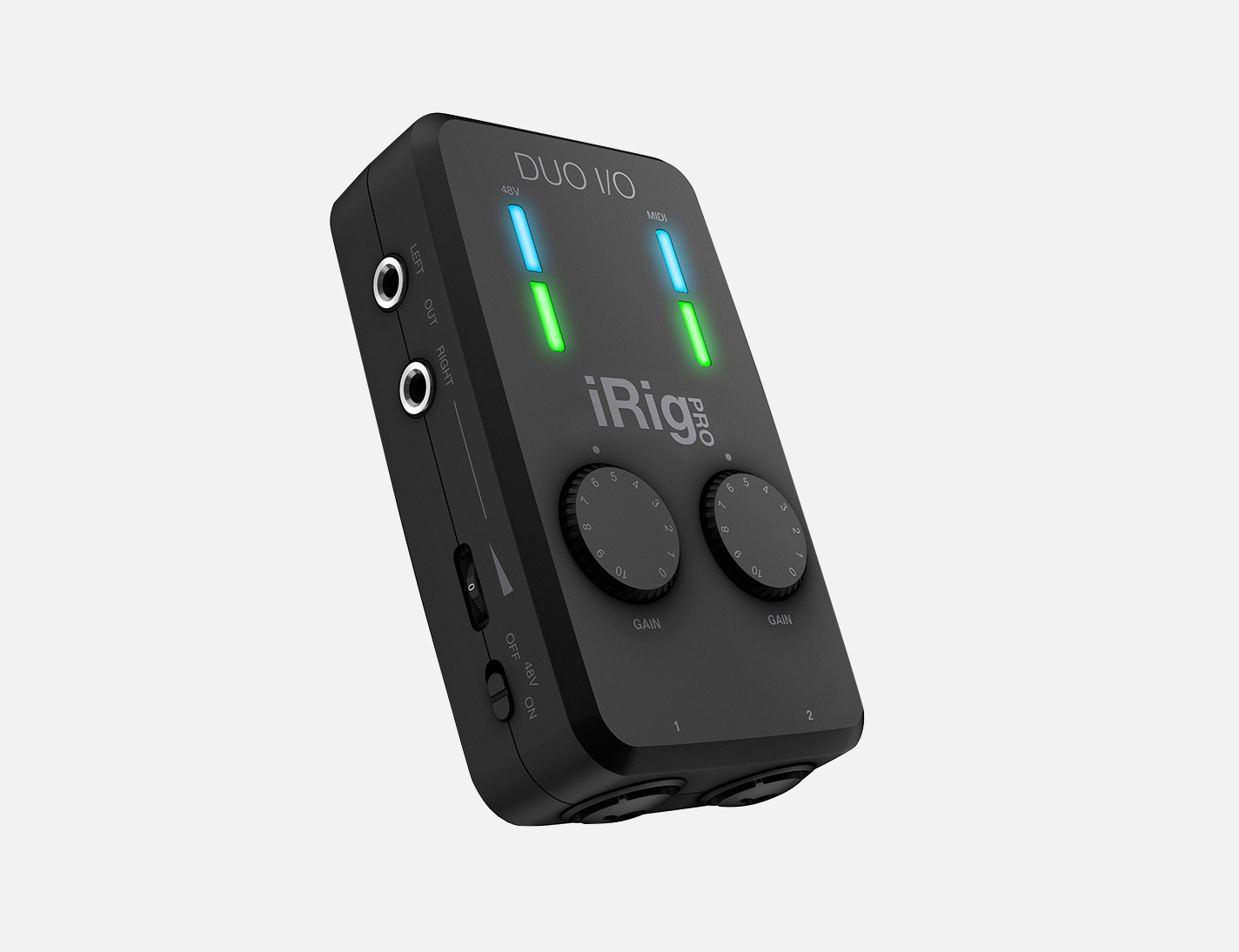 As a full-featured studio in the palm of your hand, iRig Pro Duo I/O allows you to ditch the hefty gear and plug right into your favorite mobile device – compatible with iPhone, iPad, Android, and Mac/PC with all cables included. Compatible with all of your favorite apps, from GarageBand and FilMIC Pro to Facebook and Instagram, you'll never stop finding new ways to create.
iRig Pro Duo I/O can be powered by AA batteries, USB bus power, or an optional external PSU, meaning that you are never bound by the length of an electrical outlet. Pack it in your backpack and ditch the restraints of a traditional audio recording device.
Stocked full with free access to over $/€500 of IK software, apps, and in-app content, iRig PRO DUO gives you everything you need to record, edit, and share great content with your audiences near and far.
The iRig Pro DUO I/O is available in February 2020 for $/€199.99 from the IK Multimedia online store and from IK authorized dealers worldwide.