NAMM 2020: New Z-TONE Buffer Boost & Z-TONE DI
New pedal and preamp with advanced guitar tone shaping.
Introducing the new Z-TONE DI and Z-TONE Buffer Boost! Using the input circuits from our award-winning AXE I/O interface, these brand new tools let you shape your tone, route, and control your instrument better than ever before.
Z-TONE DI
After several decades of studying the entire guitar/bass signal chain, we learned that most inputs on mixers and audio interfaces leave a lot to be desired. Out of this realization, the Z-TONE DI was born. This premium active direct box is packed with unique features for both flexible routing and tone shaping.
First, an active/passive pickup switch adapts to any instrument to keep your signal as clean as possible. Next, both PURE and JFET circuits give you more tonal options, from completely transparent and colorless to adding subtle midrange focus and warmth. It's like having two preamps in one.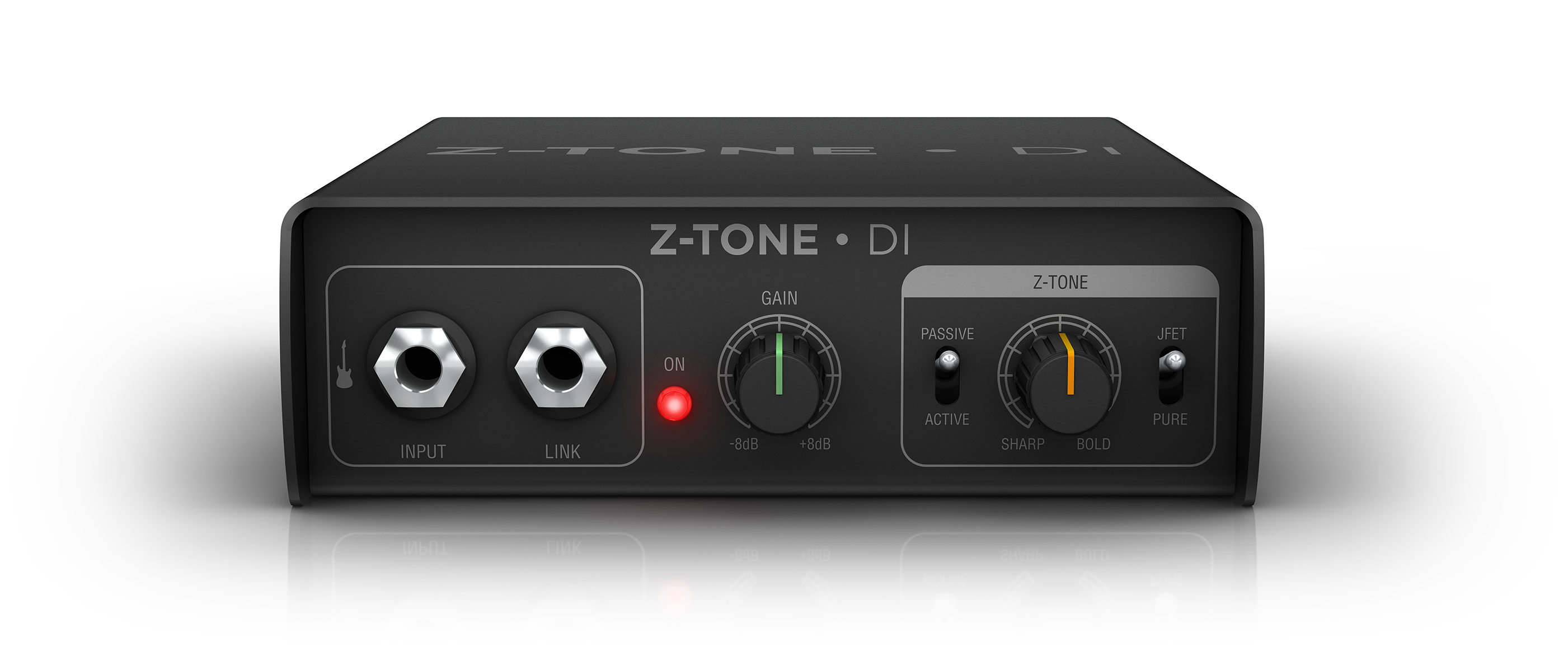 Z-TONE DI puts you in control, with the same variable impedance control as our award-winning AXE I/O audio interface. At the maximum impedance, you'll find your sound tighter, sharper and more precise. Increase the load and the sound becomes thicker and more bold.
Also, it offers a Hi-Z Link out, which mirrors the input signal to connect to pedals and amps. This lets you easily record DI tracks alongside your real amp's tone in the studio, or blend direct & amp sounds live on stage for even more sonic flexibility.
Z-TONE Buffer Boost
Z-TONE Buffer Boost offers a high-quality instrument preamp with exceptionally low noise and wide frequency response, and multiple circuit topologies to adapt to any type of guitar, pick-up and style.
Just like the Z-TONE DI, you can choose between an active and a passive pickup and a PURE or JFET channel. You can use this control to coax a wider range of sounds from a single guitar, experiment with how the rest of your rig reacts to these changes, or dial in exactly the right vibe regardless of what comes next in your chain – live on stage or in the studio.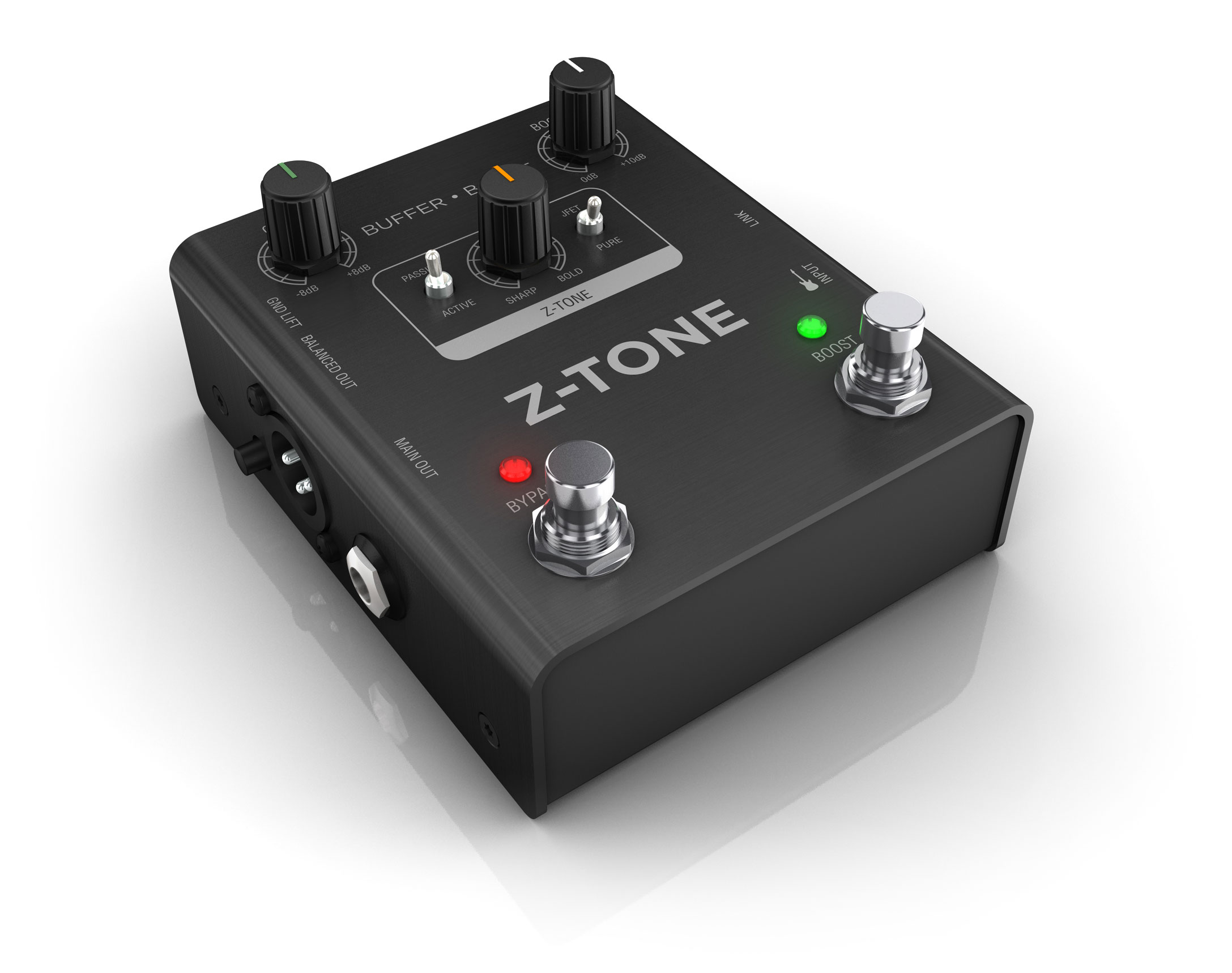 Z-TONE Buffer Boost offers a balanced XLR output to connect to mixers & PAs. Skip the amp and perform direct, or mix clean and processed signals to create even more tonal options. It also runs on a standard 9V battery or 9V pedal power supply, so it's easy to drop onto your existing pedalboard.
Z-TONE Buffer Boost and Z-TONE DI will be available in March 2020, and are available for pre-order now from the IK Multimedia online store and from IK authorized dealers worldwide.
Z-TONE Buffer Boost: $/€169.99*
Z-TONE DI: $/€149.99*
Click here to learn more about Z-TONE DI.