Introducing the UNO Drum Editor
Powerful kit and pattern control for Mac/PC and iOS.
We've heard your requests! Our team has been working diligently to create the ultimate tool to expand upon the features of your UNO Drum and it is finally here. Introducing the UNO Drum Editor – Instantly change any parameter on the UNO Drum, from adjusting sounds to creating patterns, for complete control of your instrument right from your computer, or iPad. Discover a whole new world of control as you work hand in hand with your UNO Drum and its brand new Editor.
UNO Drum Editor makes it easier than ever to manage kits and patterns on UNO Drum itself. Load presets locally or from the hardware unit, edit and save on your device, or store back on UNO Drum to unplug and go. The UNO Drum instantly responds to parameter changes in the Editor, and similarly, the Editor tracks changes made on the hardware, for a seamless workflow.
Gain quick access to all of your settings in an easy and organized package. The Global Settings menu lets you map MIDI routings, channels, behavior and more.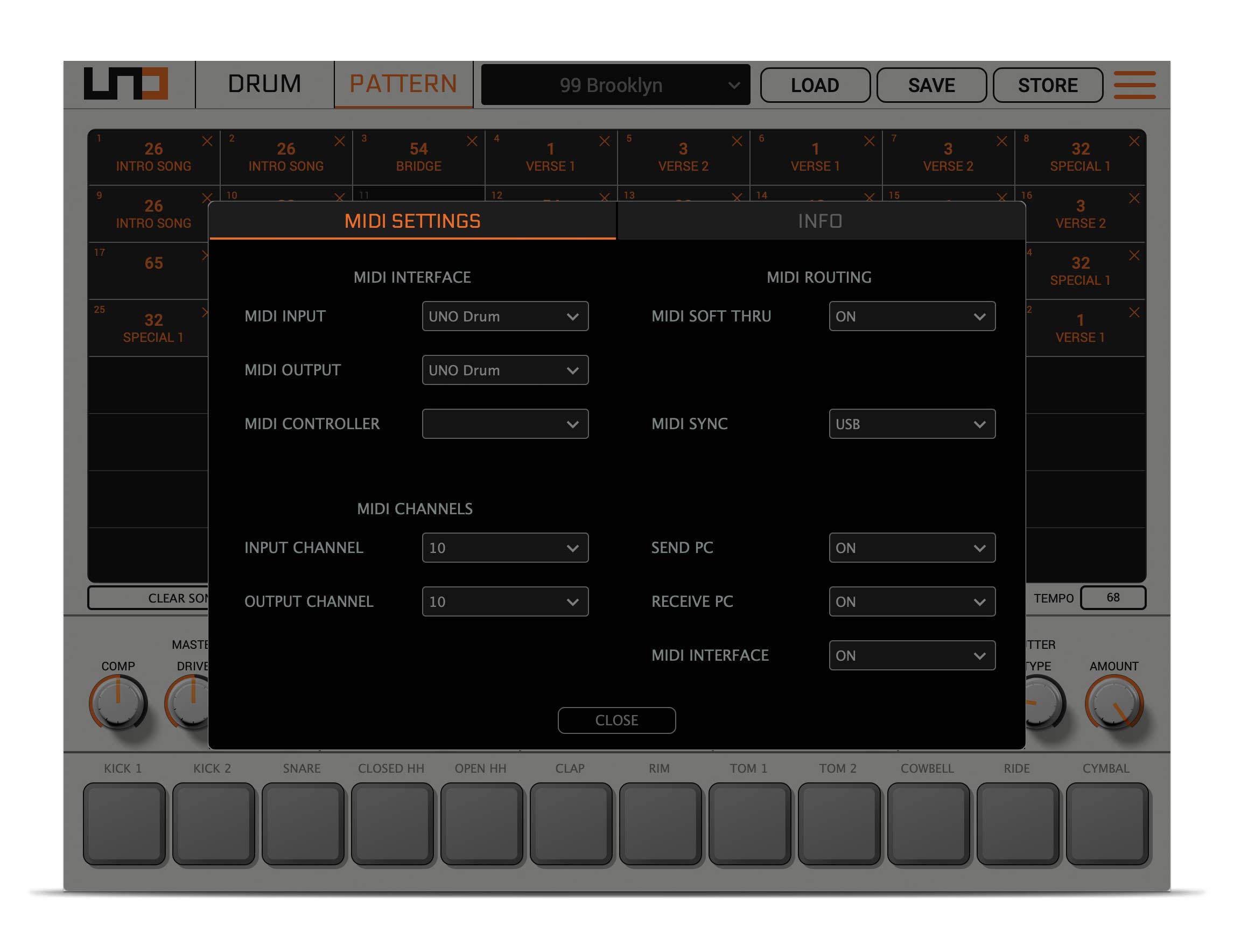 Now you can also play and program UNO Drum just like a virtual instrument with total recall, working both inside of your DAW and as a standalone plug-in. You can even use UNO DRUM as both a MIDI interface and MIDI controller!
With a whole new world of features unlocked free for all UNO Drum users, you have to check out whats in store. Click here to download and learn more about the UNO Drum Editor.
Please make sure you've also updated UNO Drum's firmware to the new version 1.0.2 as it is required to use UNO Drum Editor.
version 1.0.2