sE Electronics Expands Wireless Lineup with V7 MC2 Capsule for Sennheiser® Systems, Expands V PACK Offerings
August 13th, 2019 – sE Electronics is excited to announce the V7 MC2, a new wireless version of their acclaimed V7 dynamic microphone, intended for use with compatible Sennheiser® handheld transmitters.
Featuring the same custom-built aluminum voice coil, all-metal construction, patented integrated capsule suspension and supercardioid pickup pattern as its siblings – the wired V7 and Shure®-compatible wireless V7 MC1 – the V7 MC2 brings the same level of performance to the Sennheiser® wireless format.
sE says, "We've been so honored to see the V7 and V7 MC1 on stage with countless artists including Justin Timberlake, Billie Eilish, In Flames, Kenny Chesney, Chris Stapleton, Evanescence, Common, Sheryl Crow, and many more. We are extremely excited to now be able to offer the same high-end sound quality and class-leading feedback rejection to artists who rely on Sennheiser systems for their stages."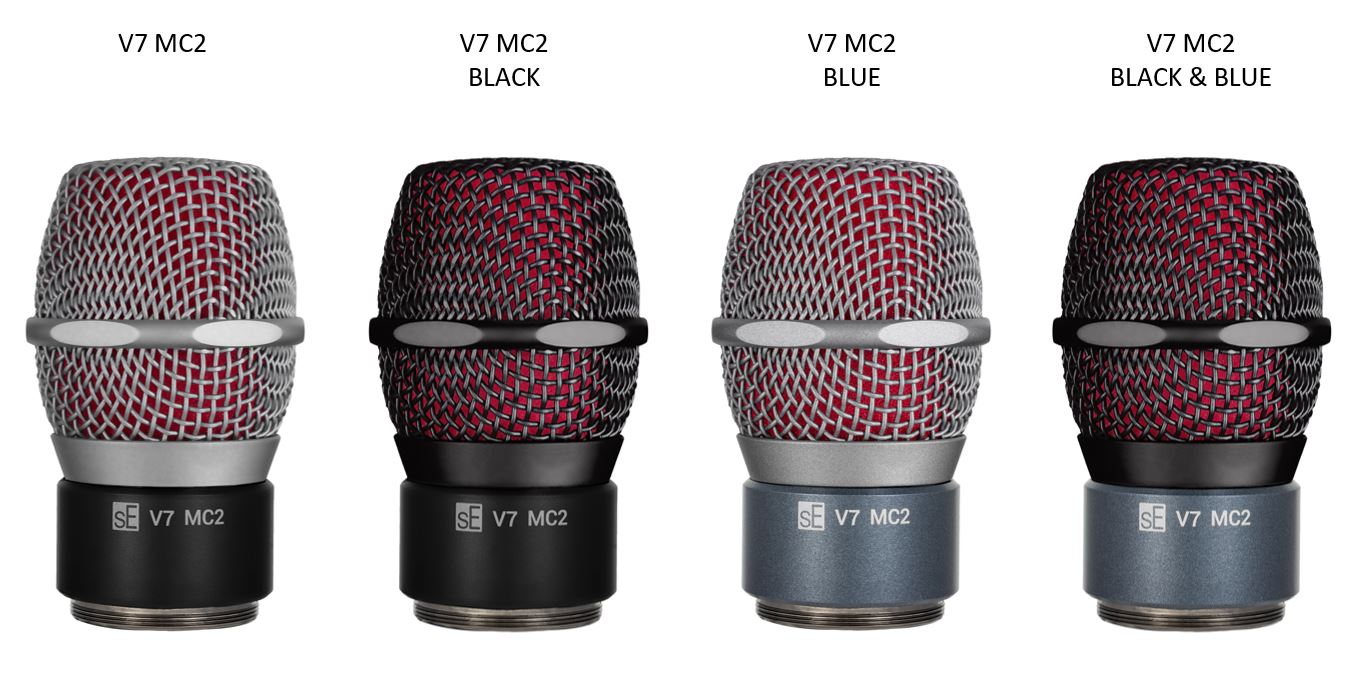 The V7 MC2 is now shipping worldwide and is available in four different colors to match various Sennheiser® transmitters. All colors are priced the same.