Description
Preamp/DI pedal with advanced tone shaping
Guitar & bass pedalboards are all about exploring new tones & textures, creating a wide range of sound for your instrument. Z-TONE® Buffer Boost takes your live rig to a new level, letting you shape the sound of your instrument with the input circuits from our award-winning AXE I/O interface.
Change the tone & feel of your guitar or bass, buffer your tone to survive even the biggest pedalboard, kick in the boost and supercharge all your existing gear with a powerful new front-end.
Key Features
Active/Passive pickup selector
PURE channel for transparent sound
JFET channel adds warmth & harmonics
Z-TONE variable impedance control creates  a wide range of tones
Buffers signal for longer pedalboards & cable runs
Boost circuit adds volume & drive
Alternate outs for mixers & PAs (XLR output)
Ground lift switch eliminates buzz & hum
Designed and made in Italy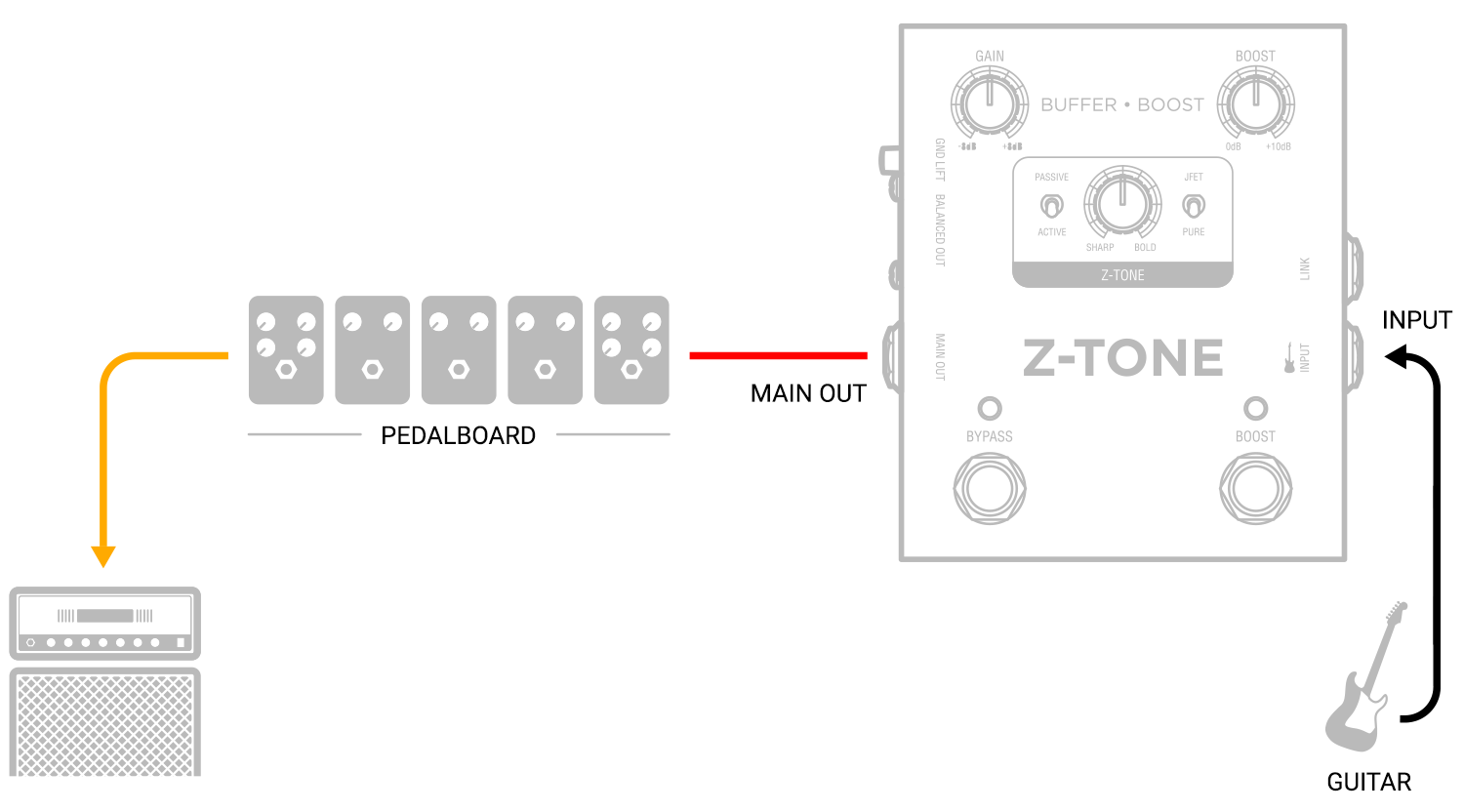 Improve your guitar track forever
In the studio, Z-TONE Buffer Boost also lets you record like the pros. Connect the balanced out to your audio interface and mic up your amp – now you can simultaneously record both your amp tone as well as a second DI guitar track. Now you can process and fine-tune at will with the included AmpliTube 5 SE – all without recording endless takes.